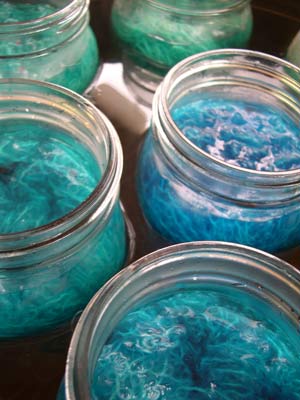 After deciding what color gradation I want to do for the shawl, I mix the two end colors then everything in between. Here's the yarn in the dye pot, see each color is in its own jar.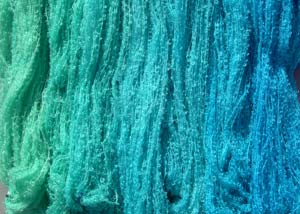 Yarn drying in the Sequim sun.
mohair shawl in action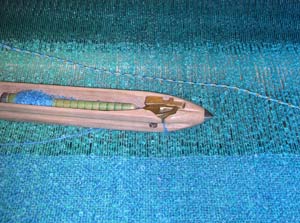 Here's the shawl being woven on the loom.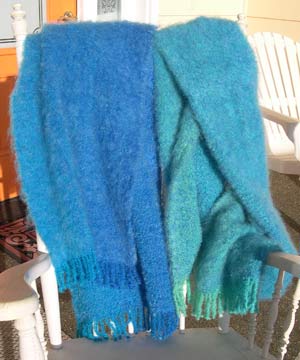 I wove two shawls at a time using the same weft color and different gradated warps.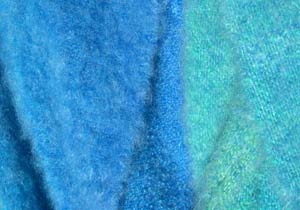 On this close up, you can see that one side is plain and the other has been brushed out. Very soft and stunning!
i d e a s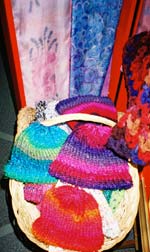 I hand dye all my yarns and textiles.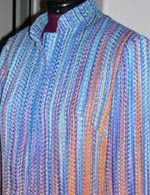 I sew my apparel with my own hand woven fabrics.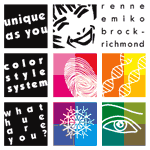 Learn more about my Color Style System!