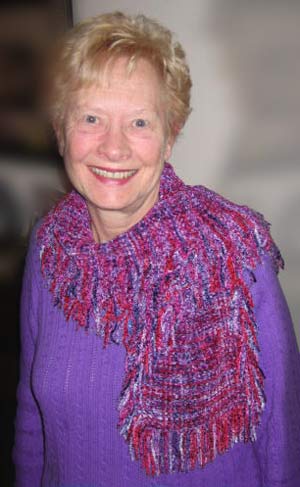 This is one of my hand dyed and woven rayon and cotton chenille scarves. They add flair and warmth with a hint of cheekiness.
Check out new products with my designs at my stores at cafepress.com
/renneemiko
. More to come!
express yourself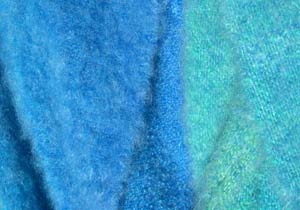 New product! Mohair and wool shawls! Find out more about them...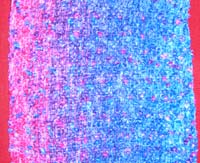 This is a detail of a custom hand dyed and woven scarf for my friend Tina. The yarn gradates from bright pink to bright blue with confetti flecks.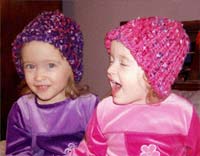 Here are my second cousins in their custom hats. Since they are twins, they have matching confetti flecks, but distinct hat colors.
i d e a s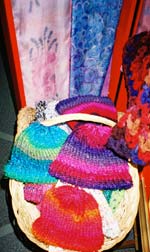 I hand dye all my yarns and textiles.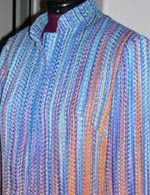 I sew my apparel with my own hand woven fabrics.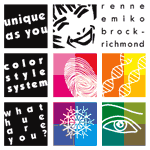 Learn more about my Color Style System!